Healing TREE offers Fiscal Sponsorships, Trauma Consulting, Talk Backs and Linking Your Project To Our Resources and we have Artist Advocates who are working actors, singers, dancers, musicians, writers, composers, directors, producers, etc. whom we collaborate with to help achieve our mission. For more information click here.
Divine Riot
Divine Riot is a process driven, actor-led organization making theatre and film to
challenge convention. We're making the creative process tangible and attainable for artists and audiences alike. Our goal is shared, raw human catharsis.
Dorothy Dandridge! The Musical
Dorothy Dandridge! The Musical is a joyous and spectacular song and dance celebration of a fearless pioneer who dared to dream. Dorothy's story inspires a new generation of young women and anyone striving against the odds and overcoming trauma. This musical also sets new grounds in being set to an innovative, contemporary, genre-crossing original score.
Please join for one of three 90 minute, fully staged performances at the New York Theater Festival.
Monday, December 11, 2023 6:15PM
Friday, December 15, 2023 9:00PM
Sunday, December 17, 2023 3:30PM
You're Not There
Based on Justy Kosek's short story, You're Not There unfolds a gripping and deeply human story. At it's core is Maggie Donovan, a young woman trying to rebuild her life after surviving tragic childhood trauma. Part psychological thriller, part comedic romance, the film deftly switches between the heart wrenching and the humorous, as it tells the often untold story of survivors of trauma learning to cope and find love within the pressures of a modern American society.
CHAINED
CHAINED is a multi-award-winning psychological crime thriller written and directed by Titus Heckel. The film marks the breakout lead performance of Marlon Kazadi (ZOMBIE TOWN, GHOSTBUSTERS: AFTERLIFE) and stars fan favourites Aleks Paunovic (HAWKEYE, VAN HELSING) and Adrian Holmes (BEL-AIR, ELYSIUM). An abused and bullied boy discovers and befriends a criminal chained inside an abandoned warehouse, but after a violent betrayal the abused becomes the abuser, putting both their lives in peril.
STRANDED
After a new fatal crash landing on a foreign planet, a returned astronaut struggles to open up to his wife about his PTSD.
THE VILLAGE (Staged Reading)
THE VILLAGE follows two young women as they grow up in a religious community in South Texas. This play explores their relationships with their faith, sexuality, family, and each other. This story is an exploration of the relationship between queerness and the sacred, infused with youthful magic and deep care and hope for a better future.
Written by: Savannah Ritz
Directed by: Ludmila de Brito
Join for one of two performances:
Saturday, August 6th, 3pm
Sunday, August 7th, 7pm
DECREE
Healing TREE has partnered with the short film DECREE, which is currently in pre-production. The film centers on a woman delivering her final message to her former husband, highlighting the emotional abuse that led to their divorce. The film is written by and stars Becca Jackson (@beccaleejackson beccajackson.com), and aims to create a dialogue about toxic relationships that people can take with them from the theater.
Mass
Healing TREE is partners with the feature film Mass which premiered at the 2021 Sundance Film Festival and opened in theaters October 8, 2021. Mass follows two sets of parents who meet years after a tragedy changed their lives. Mass was written and directed by Healing TREE Artist Advocate and star of our short film Silk Fran Kranz (The Cabin In The Woods) and stars award-winning actors Jason Isaacs (the Harry Potter film series, The Patriot), Reed Birney (Tony-winning actor of The Humans, House of Cards), Martha Plimpton (Emmy and Tony nominee, Raising Hope, Running on Empty) and Ann Dowd (Emmy winner, The Handmaid's Tale, The Manchurian Candidate, Garden State). Mass was co-produced by Healing TREE Founder and CEO Marissa Ghavami.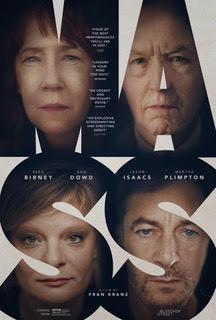 "The Sundance Film Festival hit will be released exclusively in theaters on Oct. 8, 2021, Variety has learned exclusively. In addition, all four actors will be campaigned in the supporting actor and supporting actress categories for the Oscars."
The Elephants and the Grass
Healing TREE is partners with the Documentary feature film The Elephants and the Grass. Fleeing a brutal civil war, a mother and daughter face unthinkable dangers as they journey towards safety. Can those most affected by violence return and rebuild the nation that was stolen from them? www.elephantsandgrass.com
Or (Someone) Else
Healing TREE is partners with the short film Or (Someone) Else (@orsomeoneelse_film Facebook.com/orsomeoneelsefilm) which is currently in the festival circuit. Healing TREE Artist Advocate Emily Althaus, star of Orange Is The New Black, is the lead of this film which is written and directed by Caroline Rose Giuliani (@carolinerosegiu www.carolinerosegiuliani.com). Or (Someone) Else is a psychological thriller about a woman struggling to break free from an abusive relationship and the dangerous mental health ramifications of her repressed anger. This short film is a proof of concept for a feature length film in development that tackles many of the same themes. We are so proud and grateful that our website and logo are at the end of this film, encouraging viewers to visit our website for resources on healing trauma.
March 8th 2020 | New York, NY
Healing TREE Founder Marissa Ghavami led a Community Conversation after the March 8th performance. The Siblings Play delves deep into the psyche of a teenage girl and her two brothers left to raise each other in their parents' absence. The play looks at the ways these three teenagers protect, love, fight, and diminish in the wake of their family history and the complexity of growing up with parents who are too young to be parents in the first place. In The Siblings Play, Santiago gives voice to characters rarely seen on the stage with theatricality, poignancy, humor, and empathy.